motorcycle Accident


attorneys

Motorcycle accidents have a big potential for injury and loss of income. In many cases, lawsuits filed by injured motorcyclists can result in long and arduous legal battles. When suing for expenses incurred because of the accident or loss of income, it's important to start out on the right foot.
Determining the party at fault in automobile accidents is relatively straightforward. If one party ran a red light, was driving over the posted speed limit, or turned in front of oncoming traffic, he or she will most likely be found liable. In a motorcycle accident, other drivers may be at fault, but a defect in the motorcycle or helmet may be the culprit instead. Even the state government can be at fault if the condition of the roadway ultimately caused the accident and subsequent injury.
Substantiating your claim
Immediately after being injured in a motorcycle accident, you should focus on receiving prompt medical care. After treatment of the initial trauma, it's important to determine how your injuries might affect your financial situation. One helpful way to determine how much compensation to look for is by documenting everything from medical bills to photos of property damage. Photos taken at the scene are especially important because they can both help determine the party at fault and make or break a lawsuit. When preparing to file a claim, victims will often hire a personal injury attorney.
After an accident, you or your passenger may be left with serious or catastrophic injuries, including broken bones, "road rash" and bruising, head injuries, damage to your spine or neck, lacerations, amputation of limbs or fingers, paralysis, and more. Because these injuries have life-changing consequences, they often require long-term and expensive medical and rehabilitation treatment or a permanent caregiver, in a worst-case scenario.
Our motorcycle accident attorneys will aggressively fight for your right to compensation against the negligent driver or drivers that caused your accident. We can seek financial help for your pain and suffering, medical care, property damage, lost wages, loss of earning potential, loss of companionship, funeral expenses, and more. We always fight for the full amount of compensation that you deserve.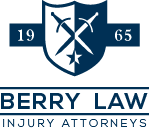 CONTACT
6940 O St, Suite 400
Lincoln, NE 68510
(402) 466-8444
The information on this website is for general information purposes only. Nothing on this site should be taken as legal advice for any individual case or situation. This information is not intended to create, and receipt or viewing does not constitute, an attorney-client relationship. © All Rights Reserved.