food poisoning


attorneys

Food-borne illnesses can be stressful and inconvenient. It is important to know that if your food-borne illness was caused by a negligent restaurant or grocery store, you may be entitled to compensation. In these instances, it may be in your best interest to go over your case with an attorney and see which course of action you should take. The experienced lawyers at Berry Law Firm can provide you with the guidance and legal advice you need.
Eating establishments frequently undergo unscheduled inspections by trained public health officials who check food preparation areas, equipment, and appliances for safety issues. Restaurants will be given a score out of 100 indicating the number of low- or high-risk health violations found. These scores aren't generally publicly displayed inside restaurants in the state of Nebraska, but several states require eating establishments to conspicuously display these scores.
Franchise restaurants and nationwide fast-food chains often require store managers to frequently inspect the premises for potential health violations, but independent restaurant entrepreneurs, especially those opening their first eating establishment, might not be as strict about avoiding food safety issues.
symptoms of


food poisoning

The delay between consumption and illness can range from hours to days (in extremely rare cases, months or even years can pass) depending on the type of contamination and how much food or drink was consumed. When contaminated food enters the digestive system, microbes pass through the stomach into the intestine, attach to cells, and begin to multiply. Some types of microbes produce a toxin that is absorbed into the bloodstream, damaging other body tissues.

In the United States alone, there are about 47.8 million food-borne illnesses per year. Many of these are caused by improper food handling and storage by restaurant staff. If a food-related illness is severe enough, it may be worthwhile to sue the restaurant that served the food to you or your family. Common food poisoning symptoms include:
suing a restaurant or grocery store
The most important question to ask when thinking about suing is Can I prove the restaurant is responsible? Secondly, and perhaps just as important, is the question Did I suffer a level of harm that would justify the time and money needed to file a claim?
Most often, the answer to these questions is no. Food-borne illness is generally limited to nausea, vomiting, or stomach pain. These may be stressful and inconveniencing events or conditions, but if a bout of food poisoning involves hospitalization, it may be worth it to contact a personal injury attorney.
If an illness caused severe physical distress or loss of income, it might be worth it to pursue a claim. If food poisoning is caused by a microbe like E. coli or salmonella, the results could be catastrophic. And instances involving young children or the elderly are often much riskier. Contacting a lawyer might be the best way to go if you believe your claim is worth pursuing. A free consultation will not only greatly inform your decision, it could also result in legal representation.
When considering whether an illness has been caused by food poisoning, it's important to consider every possibility. Could it be stomach flu instead? Could it have been caused by a different restaurant visited on the same day?
In rare cases when evidence is available (leftovers taken home), it probably isn't conclusive. If harmful bacteria is found upon testing, the restaurant will claim that something happened to it after it left the restaurant.
When several people are affected by the same illness, the path to a successful claim is much clearer, especially when the illness occurs during the same time and manifests the same symptoms. A quick inspection of the restaurant should substantiate your claim.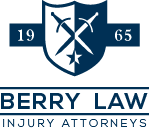 CONTACT
6940 O St, Suite 400
Lincoln, NE 68510
(402) 466-8444
The information on this website is for general information purposes only. Nothing on this site should be taken as legal advice for any individual case or situation. This information is not intended to create, and receipt or viewing does not constitute, an attorney-client relationship. © All Rights Reserved.