dog bites &

animal attacks
animal attack


attorneys

In the state of Nebraska, dog owners are liable for any injuries their dogs cause (unless these injuries are suffered by a trespasser or the dog was provoked by the victim). This doesn't only apply to bites. Every kind of injury is covered, including scratches, knock-downs, and bruises. If you or someone you know has been bitten by someone else's dog, you may be able to take appropriate action. Keeping documentation of the incident such as photographs or any other evidence that contributed to the attack is important for your claim.
medical


expenses

One in five reported dog bites cause injuries requiring medical attention. This could be anything from a quick visit to the ER to repeated rounds of reconstructive surgery. If the injury is severe enough, the victim and his or her family will be on the hook for:
Laboratory fees including X-rays, etc
Being bitten by a dog can end up costing families thousands of dollars out-of-pocket. This is why it's important to recover as much compensation as possible from insurance companies.
Oddly, the dog bite statute does not apply to damages caused by playful or mischievous acts. In the case of Donner v Plymate, when a dog in "a playful mood" knocked the appellant over, causing injury, the owner of the dog was not found liable for his pet's actions. Because it's impossible to cross-examine a dog, judges and juries sometimes have to base decisions on witness observations, even if those witnesses are not animal behavior experts. Because witnesses are generally friends and family members of one of the parties involved, any testimony would likely be viewed as untrustworthy.
These nebulous and undefined rules make it more difficult for dog bite victims to succeed in court. A personal injury attorney can advise victims by telling them when they should pursue their case and when they should take the insurance company's offer.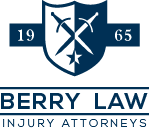 CONTACT
6940 O St, Suite 400
Lincoln, NE 68510
(402) 466-8444
The information on this website is for general information purposes only. Nothing on this site should be taken as legal advice for any individual case or situation. This information is not intended to create, and receipt or viewing does not constitute, an attorney-client relationship. © All Rights Reserved.