car Accident


attorneys

Auto Accidents are a common occurrence throughout the United States. Whether your crash involves two cars on a highway or a pedestrian in a crosswalk, this incident can be devastating and often lead to serious and catastrophic injuries. Berry Law Firm's auto accident attorneys are committed to fighting for the full amount of compensation you deserve.
Our Attorneys handle a wide range of auto accident cases throughout the state of Nebraska. These cases include:
High Speed Freeway crashes
Uninsured or underinsured motorist claims
Accidents involving out of state drivers
Multiple vehicle collisions
Multiple vehicle collisions
If you are unable to work due to your accident, you may be able to sue the negligent driver for both special and general damages. These damages include:
Loss of business opportunities
Medical & other out of pocket expenses
After an accident, you or your passenger may be left with serious or catastrophic injuries, including broken bones, "road rash" and bruising, head injuries, damage to your spine or neck, lacerations, amputation of limbs or fingers, paralysis, and more. Because these injuries have life-changing consequences, they often require long-term and expensive medical and rehabilitation treatment or a permanent caregiver, in a worst-case scenario.
Our Nebraska auto accident attorneys will aggressively fight for your right to compensation against the negligent driver or drivers that caused your accident. We can seek financial help for your pain and suffering, medical care, property damage, lost wages, loss of earning potential, loss of companionship, funeral expenses, and more. We always fight for the full amount of compensation that you deserve.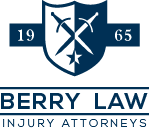 CONTACT
6940 O St, Suite 400
Lincoln, NE 68510
(402) 466-8444
The information on this website is for general information purposes only. Nothing on this site should be taken as legal advice for any individual case or situation. This information is not intended to create, and receipt or viewing does not constitute, an attorney-client relationship. © All Rights Reserved.